Find a Vehicle in Greenville, TX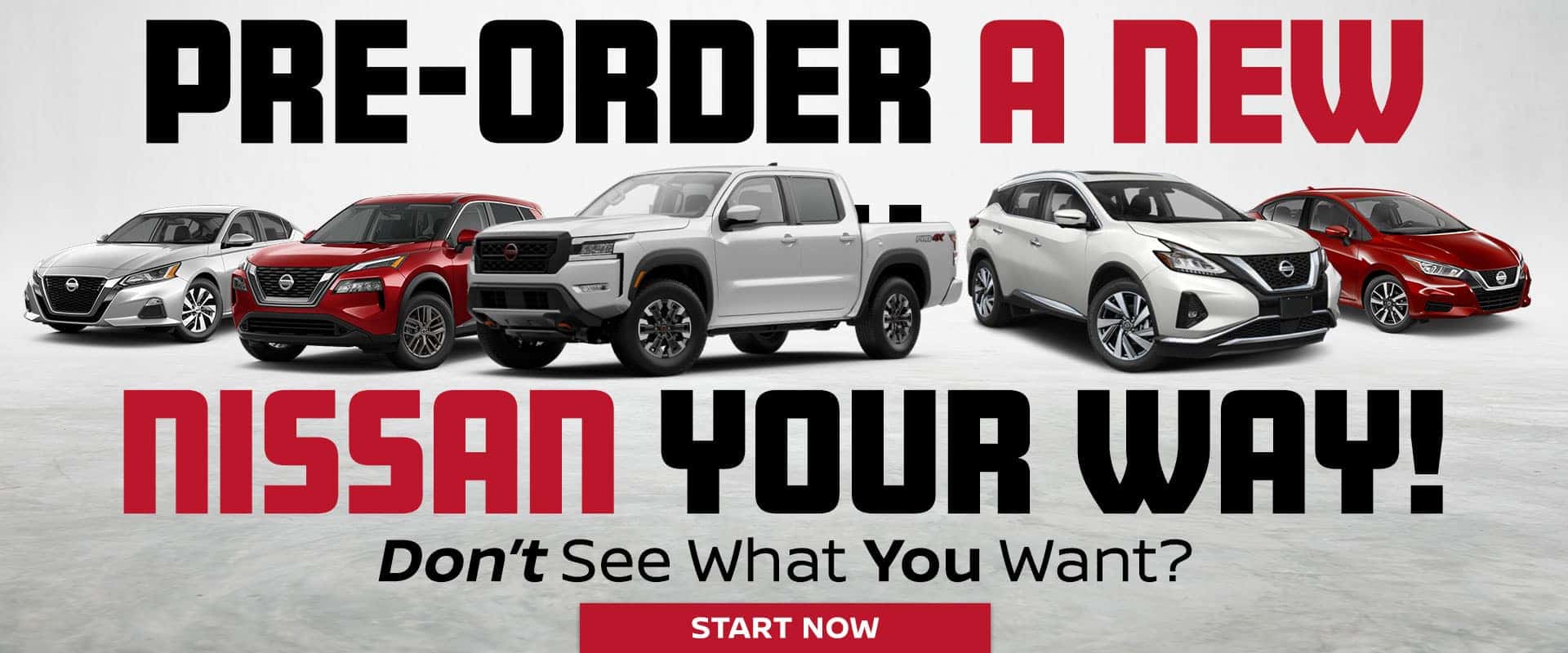 Are you looking for a new or used vehicle that will give your Greenville, TX, commute an upgrade? Cut down on the shopping time and research by using our vehicle finder tool at Nissan of Greenville. If you're not sure how to use our tool, then no problem. We'll walk you through the process and show you how you can find a vehicle that you love at a price that works for you.
Let us make your shopping experience easier and more affordable with our car finder tool at Nissan of Greenville.
How to Use Our Vehicle Finder Service
To get started with our vehicle finder tool, you'll first need to enter some contact information: your first name, last name, email, and phone number. You'll also select whether you prefer to be contacted by phone or email. Next, provide some information about the desired vehicle. You'll select whether you're searching for a new or used vehicle, and then you'll enter the year, mileage, maximum price, make, model, trim, color, and transmission of the vehicle you're looking for.
You can then leave a more specific message or notes about the vehicle in the designated section below. Remember, the more you tell us, the better equipped we'll be to handpick vehicles you'll love. After entering all of the necessary information, check the CAPTCHA box and hit the "find it" button. Once we receive your request, our team will get to work looking for vehicles that match your criteria. Then a member of our staff will reach out to you via your preferred contact method with a list of matches.
We'll Help You Find the Perfect Vehicle
Our vehicle finder tool uses specific search criteria to help cut down the time you would otherwise spend shopping at different Greenville, TX, dealerships. We remove all of the extraneous vehicles from the equation, leading you right to the options that are the closest to what you want. If we don't have that new car you want on our lot, then we can place a custom order or trade with another dealer to make your dreams come true. If you have your eye on a particular used vehicle, on the other hand, we can search through our dealer group network to find your match.
Why Shop at Nissan of Greenville?
Besides our convenient vehicle finder service, we can name plenty of other reasons to shop at Nissan of Greenville. For instance, we provide friendly, knowledgeable customer service starting the moment you walk through the door. We also offer plenty of shopping tools and services like new and used vehicle specials, an appraisal tool, and a payment calculator. If you need a loan or lease, then use our secure online finance application to shorten the process and give you a head start on driving home in your dream car. For any and all of your car-buying questions, visit our finance center at Nissan of Greenville, TX.
Find Your Next Car at Nissan of Greenville
Contact us to learn more about our vehicle finder service, and let us help you find your dream car at a price that you'll love.